We went to Ybor City (located in Tampa, originally built by Cuban Immigrants) and bought a few cigars, got a humidor for presentation and now need ideas on presentation.
I like something like what's on the left, maybe in a frame, with the cigar cutters laid out, and custom matches in a glass jar.
Still working on all of the above...what I need to do is stay off these blogs so I'll stop getting ideas! But that wont happen to to planning I will go!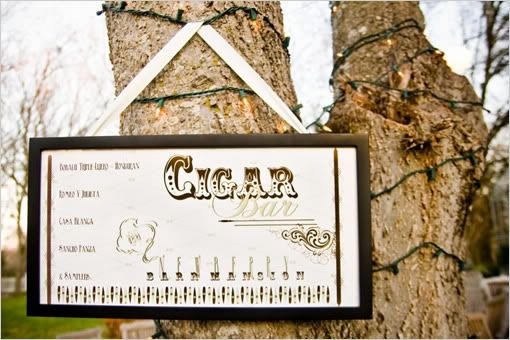 Our setup will probably be something more like this: