The one thing I dont like about bridal registries are your sterotypical bridal gifts...the "Fine China" the glass vases, frames and candle sticks, and the foo-foo stuff that will only come out during holidays, when the person who gifted it is coming to visit, or when you're regifting it... so my registry was pretty short becuase I was avoiding all such items like the plague. But at the same time I felt like I was missing out. I'd have nothing really WOW if I had guest over but refused to get something that was so blah that it would compromise my vision of the "Married Me".
Fastforward- Today we went and registered at Bloomingdale's and Macy's....and OMG!!! Did I fall in love. Bloomgindale's carries this line call Nambe' and it is soooo me....
In case you didnt know this already I'm Dominican..I grew up around alot of wood household gadgets such as these: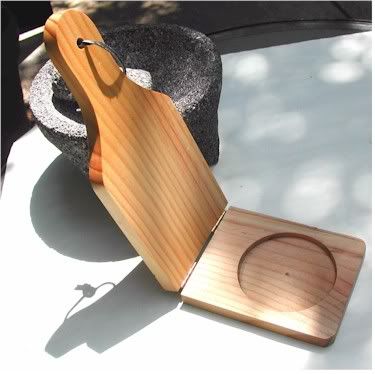 So when I saw these I was automatically drawn...it's like your Modern Dominican! It's my grandmother, my mother and now me with a modern twist! I love it! Introducing Nambe'!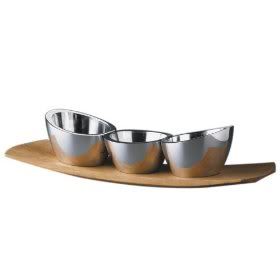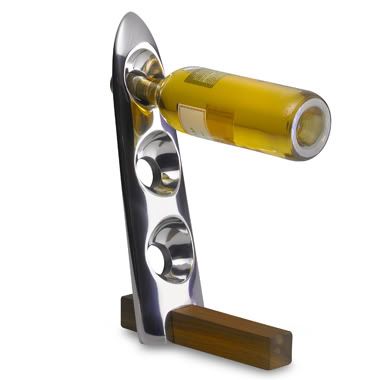 "The proprietary eight-metal aluminum-based alloy has the luster of silver and the solidity of iron. It can be preheated to 500 degrees or chilled in the freezer; this coupled with its superior temperature retention properties makes Nambé Alloy markedly useful for cooking and serving. "
and yup, I sure did register for all of the above so go forth and purchase freely lol....warning: Honestly, they're rediculously expensive (ie. that salad bowl is over $200) but if you like and you can afford knock yourself out! I only registered on the off chance that someone would actually purchase a piece :)