My Bridal Shower was March 6, 2010 in Boca Raton, FL...and it was AMAZING!!!! Yes people, Busy Vee strikes again! Everything I'm about to show you is custom, handmade decor by my maid and matron of honors and the host of this wonderful event. Adjust the setting on your screen now, because this is about to get bright!!

THE BRIDAL SHOWER CAKE
made by Lil' Bit Cakes

THE VENUE:
terrace of the Spanish River Library

Close up of the decor:
handmade by Busy Vee and Co.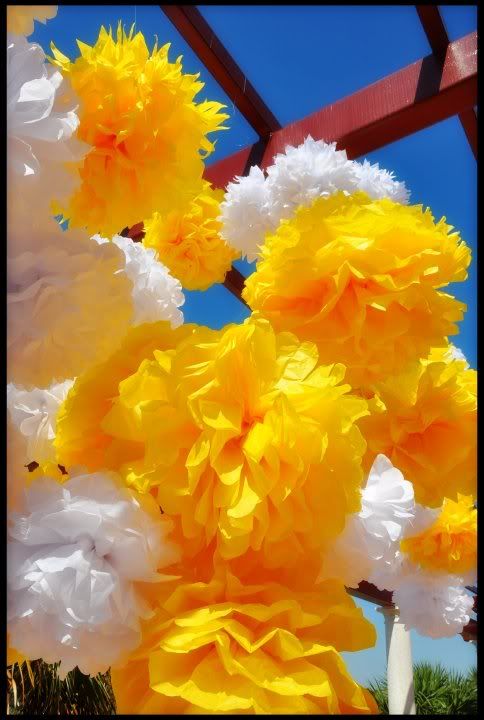 Centerpieces:
lemons & stones with personal messages